Tin roofing costs, on average, $9,000-$45,000, or $3-$15 per square foot, to have installed on a home structure. Your project's total cost will depend on the pitch, slope, and size of your roof, as well as the current market pricing for installation and labor costs. Homeowners typically choose from two main types of tin roofs when deciding what kind to have installed: flat-lock tin roofing and standing seam metal roofing. Both types are attached to wooden sheathing using blind-nailed clips. The flat-locked tin roof requires a professional installer and is not appropriate as a DIY project for the average homeowner to take on themselves. Training is needed to be able to form the pieces and especially to solder the seams between the interlocking pieces of metal that are critical to this style of tin roofing. Tin roofing is not simply made from sheets of tin. Rather, it is rolled steel, coated with tin, which is chemically bonded to the steel in a plating process that heats the steel and saturates it with molten tin. The steel and tin molecules bond under the high heat, which causes them to lock together permanently. The result is durable tin roofing material that is crack resistant. A properly installed and well maintained tin roof can last for up to forty years. Because tin roofing is usually made out of 30-50% recycled materials, tin roofing is considered by many to be eco-friendly.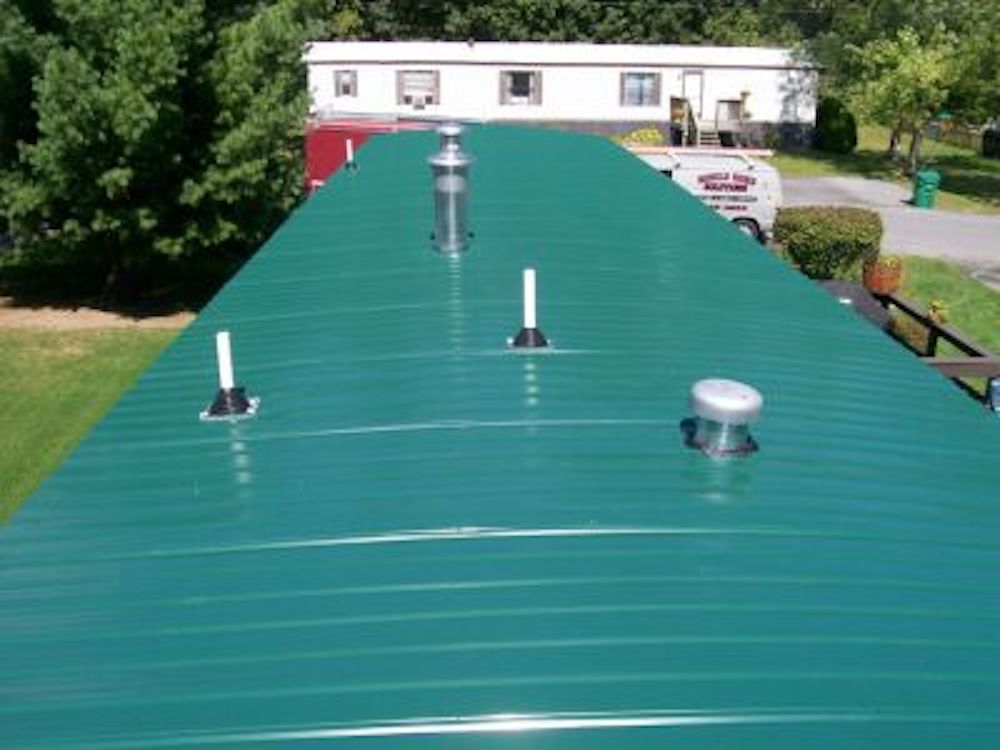 Pros and cons of tin roofing
One of the main pros of tin roofing, or of metal roofing in general, is that it is far more long-lasting than other types of roofing materials, such as asphalt roofing. However, this long lasting service and reliability comes at a higher up-front installation cost than some other roofing materials may require. Because tin roofing requires a substantial upfront outlay of cash, it also functions as an investment in your home that can add value as soon as you have it installed and for many years to come, because its significant longevity. Tin roofing is very durable and can stand up to harsh weather such as heavy rain and even snow. However, it is important to keep in mind that tin roofing can get dented by hail storms. It can also pose noise issues if your attic is not insulated. And contrary to popular belief, a metal roof does not attract lightning during a thunderstorm, and it is not any more likely than any other kind of roof to be struck. While metal does conduct electricity, metal roofing is also more fire resistant than other types of roofing material, so if your home is struck by lightning, having a metal roof will actually protect your home from any fire that a lightning strike might cause.
If you are wondering if a metal roof is right for you, or curious about what types of metal roofing you might be able to have installed, contact Metal Roof Pros today.