Hardy and versatile, these roofing panels can meet the needs of almost any home with long-lasting toughness and a range of colors to fit the style and design of your house or commercial building!
* Standard, prime, and trim is only available in 29 gauge
* Ultra is only available 26 gauge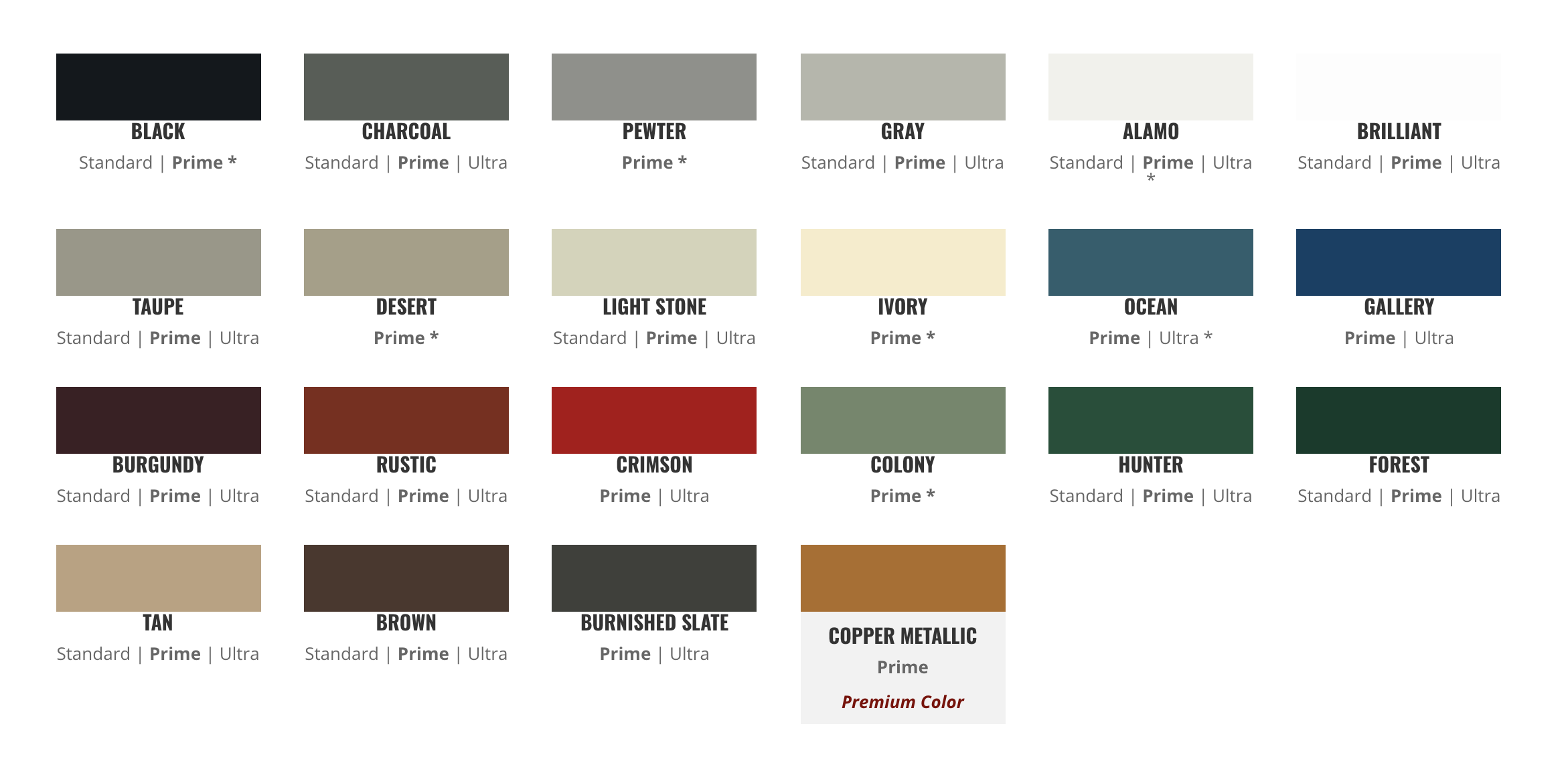 Alamo
Standard | Prime | Ultra *
Check out some of our past projects below. If you have any questions we haven't answered, feel free to contact us.
SAY HELLO TO YOUR HOME'S NEW LOOK!
If you are located in Arkansas, Oklahoma, Texas, Louisiana, Missouri or Mississippi, get a free quote today!