Metal Standing Seam Roofing
What is Standing Seam roofing?
Standing Seam Metal Roofs blend durability with sharp, clean architectural lines guaranteed to draw attention and envy from your neighbors! With panels that run vertically up the roof and prominent raised interlocking seams, these roofs offer a bold look in a variety of color choices with NO exposed screws.
* Standard, prime, and trim is only available in 29 gauge
* Ultra is only available 26 gauge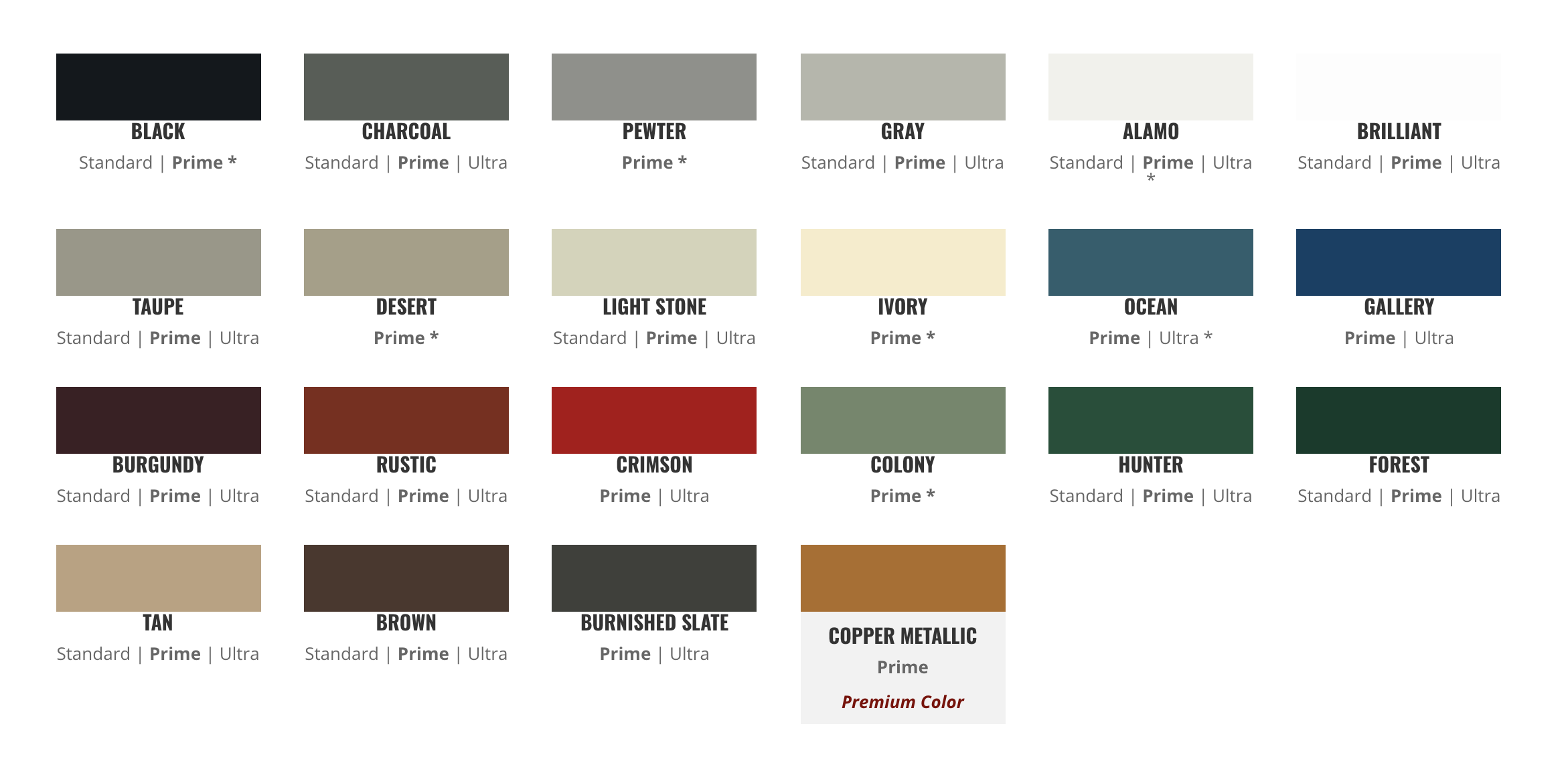 Alamo
Standard | Prime | Ultra *
Check out some of our past projects below. If you have any questions we haven't answered, feel free to contact us.
SAY HELLO TO YOUR HOME'S NEW LOOK!
Get a free quote to give your home a fresh new look and protect your greatest investment!