Metal roofing is a great option for many reasons. It is incredibly durable, cost effective, and long lasting. That being said, it does generate its own hosts of problems and concerns. The primary enemy of your metal roof is rust. Rust can start small, and you may not think that a little could be a problem. But the truth is, if you're seeing any rust on your roof at all then it is time to take the necessary steps to stop the issue early. Here are a few tips and tricks that you can use to protect your metal roof from rust so that you can continue enjoying the many benefits that your metal roofing provides.
Clean and inspect your roof every so often
Rust does not spread as if it is contagious, but the environmental conditions that are causing rust to occur in one section of your roof could very well be present across other sections of your roof as well. It is important that you inspect your roof regularly to catch any issues while they are still easy to fix. To really get a look at things, it helps to give your roof a quick clean before you do any inspecting. Be on the lookout for pools of water, small areas of rust, or areas where your metal roof has begun to lift up. All of these are signs that your roof may be at risk for rust damage.
Paint your metal roof
You may not know this, but it is entirely possible to repaint your metal roof. By painting your metal roof, you are adding yet another protective layer that will prevent rusting to ensure that your metal roof lasts a lifetime. Just be sure to use a paint or primer high in zinc, as zinc is incredibly effective at preventing rust. For the more aesthetic conscious of you, this also gives you the option to change up the look of your home or business.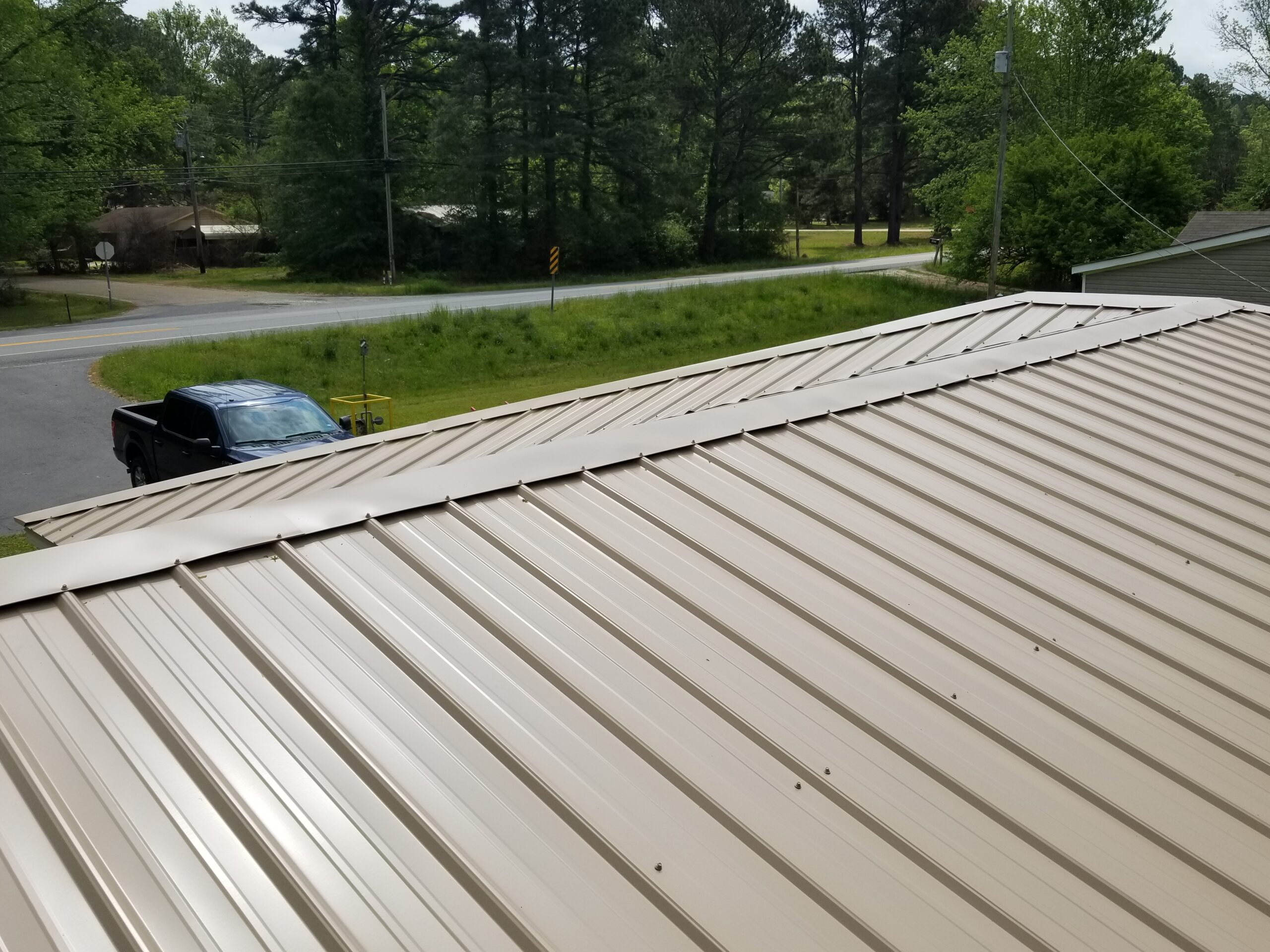 Apply a protective coating
If you're not looking to completely repaint your roof altogether, then you can always add a protective coating. There are many different types of coatings on the market, some of which are even more effective than paint. Some coatings include silicone, acrylic and elastomeric. Each of these coatings are effective at stopping rust in its tracks, but they all have their own set of advantages. Elastomeric coatings can increase your roof's lifespan, increase the energy efficiency of your home, and offer easy repair and maintenance. Silicone coatings are extremely effective at preventing water damage and water "ponding" (the occurrence of water pools on your roof that put it at a great risk for rusting). Acrylic coatings provide good adhesion and are cost effective. No matter the coating though, all are good options to prevent the spread of rust on your metal roof.
If you're looking for a consultation or for more information, feel free to contact Metal Roof Pros today.