There are so many decisions to make when it comes time to choose a roofing material for your new roof. Finding the right materials and securing reliable contractors can be a massive, time-consuming decision. There really is a lot to think about!
However, we firmly believe that the best decision is an informed decision. We're here to present two common roofing styles– clay tiles and metal roofs– so that you can compare and contrast each of them, considering benefits and drawbacks in order to make the choice that's best for you, your family, and your wallet.
Durability: will it last?
There's no two ways around it– a new roof is a pretty significant investment. However, the sometimes-hefty price tag is for a good reason. Your roof is what protects you, your family, and your prized possessions from the elements, so you want it to be durable and long-lasting!
Consider the area in which you live, and what weather conditions your roof will be exposed to. These might include heavy rains, high winds, hail, or heavy snow.
When exposed to temperature fluctuations, clay tiles run the risk of cracking or chipping– weakening the level of protection that they're able to provide for your home. They might also be prone to damage during severe weather events, like hurricanes or tornadoes.
Conversely, metal roofs are able to withstand even the most extreme temperature fluctuations. Imagine what would happen if large hailstones fell on clay tiles, versus what would happen if they fell on a metal roof.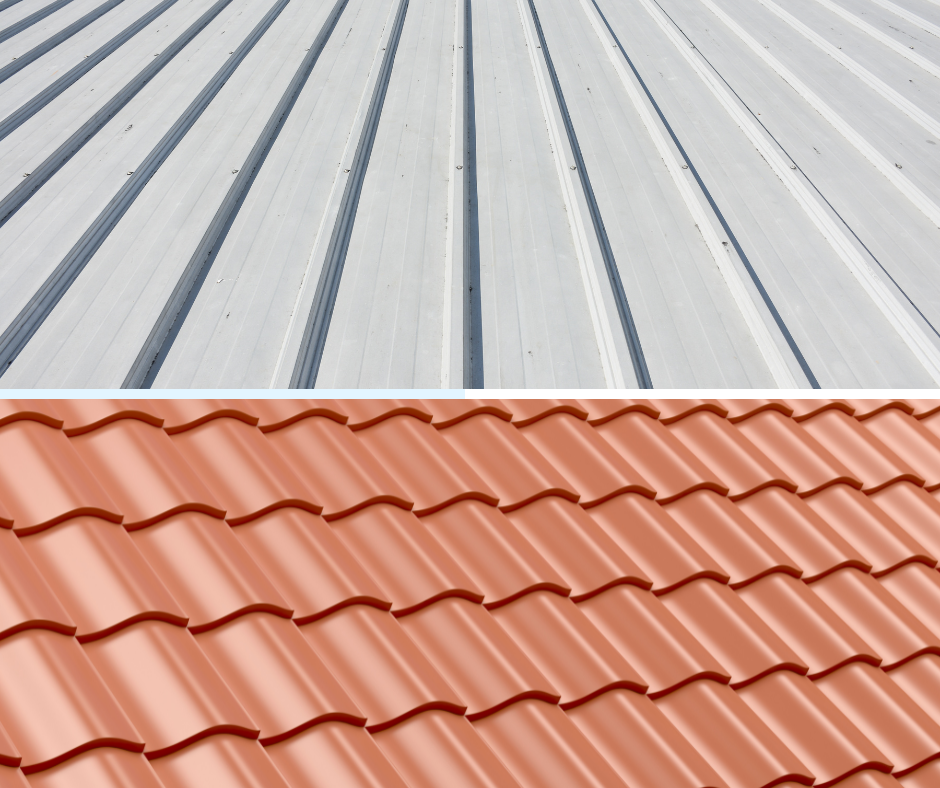 Roofs can be pretty heavy. After all, (relational to the size of your home)– they're large!
Making the right choice in roofing materials can have a big impact on the amount that your roof can weigh– and weight does matter, since the heavier the roof, the more stress is placed on the structure of your home.
Clay tiles are a particularly heavy choice of roofing material. In comparison, metal roofs are a lot lighter in weight, therefore providing significantly less stress on your home's structure.

Both clay tile and metal roofs are energy-efficient roofs, compared to other materials available on the market.
Clay tile roofs absorb heat, but are structured so that they disperse it rather than conducting it into the home.
Meanwhile, metal roofs reflect solar heat, which prevents heat transfer into your home during the summer. This means that your home's HVAC system won't have to work quite as hard to keep things cool– which, in turn, means lower energy bills!
An important factor in ensuring that your roof lasts a long time is proper maintenance.
Clay tile roofs require maintenance through the years– this can often mean replacing tiles that have been damaged or broken, or removing mildew and moss that have built up on the surface of the tiles.
Metal roofs, on the other hand, don't require as much hands-on maintenance. They should be properly installed by qualified professionals, and regularly inspected, but they can last for decades without requiring any major repairs.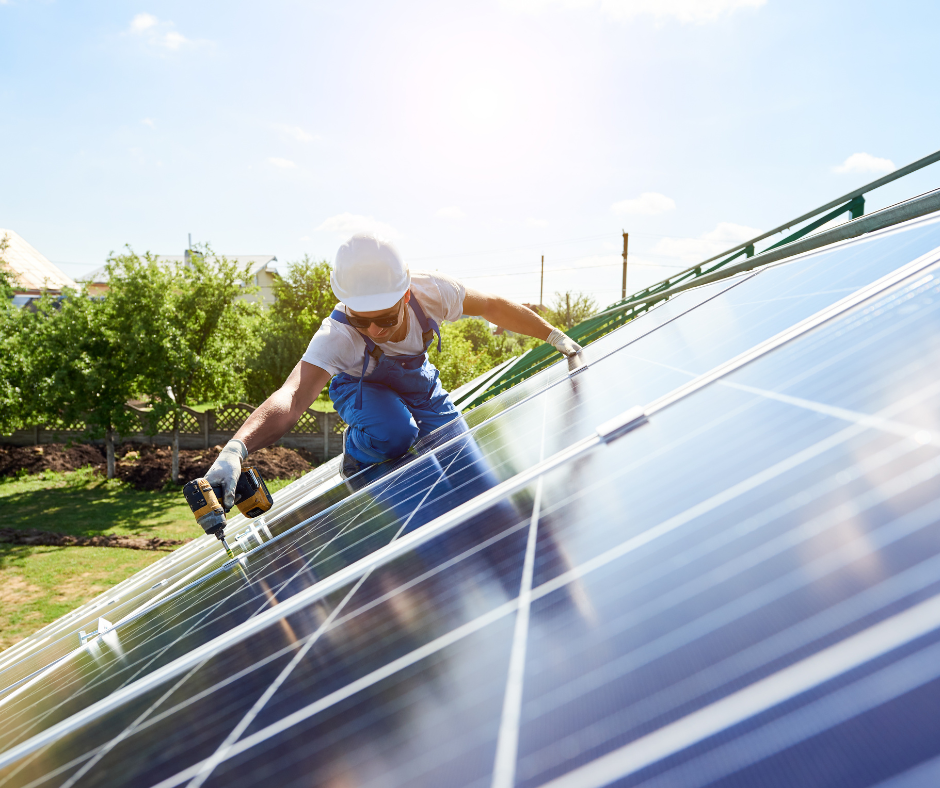 We know that a metal roof can have a higher upfront cost than other types of roofing materials.
Metal roofs require significantly less maintenance and can last a lot longer when properly installed and regularly inspected. While the price tag at first might seem intimidating, having to fully, prematurely replace a damaged clay tile roof after a severe weather event will have you wishing you'd chosen a metal roof!
We're here to answer any questions you might have about roofing materials, and exactly how metal roofs will benefit you, your family, and your home over the coming decades. Just give us a call to learn more!