Investing in a new roof for your home can be an intimidating process. It can be a large financial commitment, which means that there's a lot of pressure to make the best possible choice– one that'll benefit your family for many years to come.
Metal roofing offers durability and energy efficiency, but also a wide range of colors and styles to suit various architectural designs and personal preferences, making it an excellent choice for your new roof.
Still, even if you've settled on a metal roof, there are a wide variety of styles and colors to choose from– each with unique colors and characteristics to suit individual preferences and aesthetics.
Standing Seam Metal Roof Colors
Standing seam metal roofs are celebrated for their clean lines, energy efficiency, and contemporary appeal. They look great, and are available in a broad spectrum of colors that are sure to complement your architectural vision.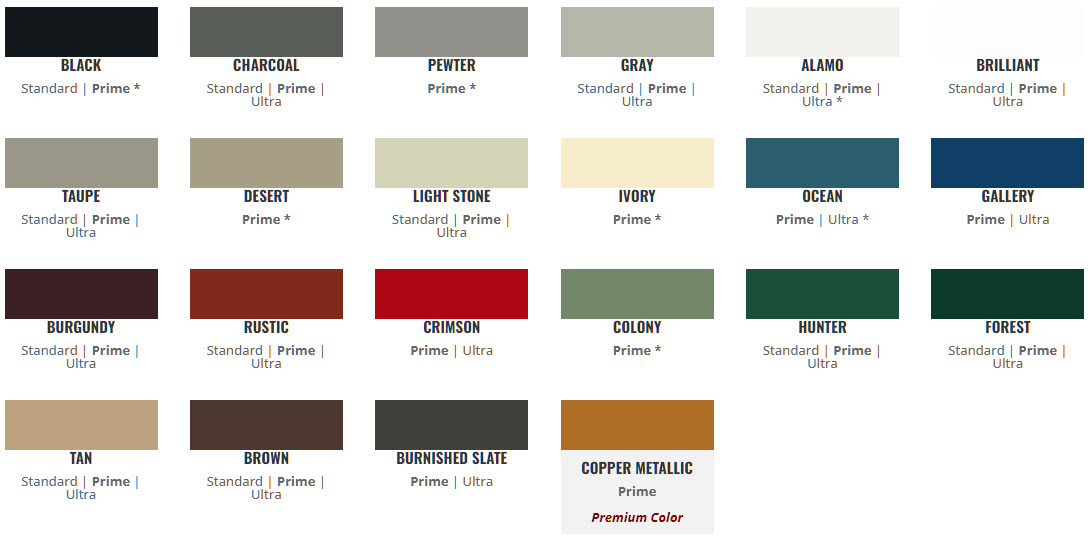 Standing seam metal roofs are known not only for their aesthetics, but their durability and energy-efficient properties. They provide a sleek, modern look that enhances the curb appeal of any property.
The color options allow homeowners and builders to select a roof that meets functional needs while adding a touch of style to the structure.
Some of the most popular colors for standing seam metal roofs include the following: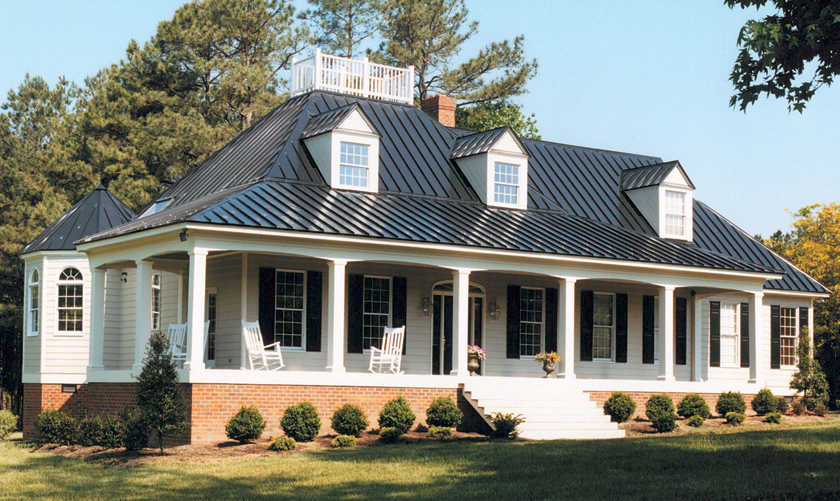 A timeless choice that exudes sophistication and pairs well with a wide variety of architectural styles.
Warm Burnished Slate Metal Roof
A color that adds depth and warmth, seamlessly integrating with natural surroundings.
Luxurious Copper Metal Roof
An excellent choice for a metal roof because of its durability and longevity, but also for its aesthetic appeal. A copper roof looks luxurious, and depending on the material and treatment, develops a gorgeous patina that enhances its allure over time.
A green roof helps your home blend in with the beautiful surroundings of your property.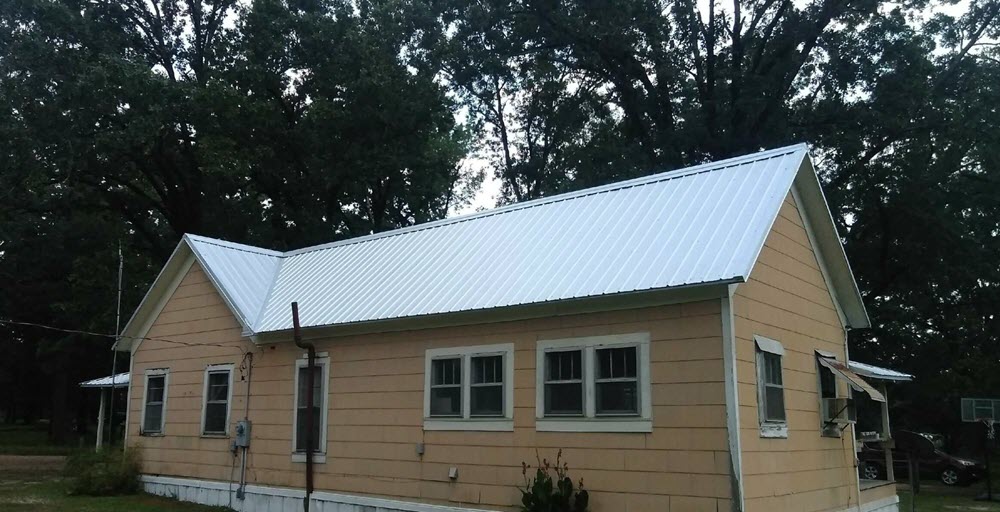 White is a great choice for a roof because it reflects sunlight, keeping your home cool and your energy costs down. All metal roofs are energy-efficient, but a white roof is the best at reflecting light and warmth away from your home. It also looks great, adding a clean and fresh aesthetic.
Contemporary Charcoal Metal Roof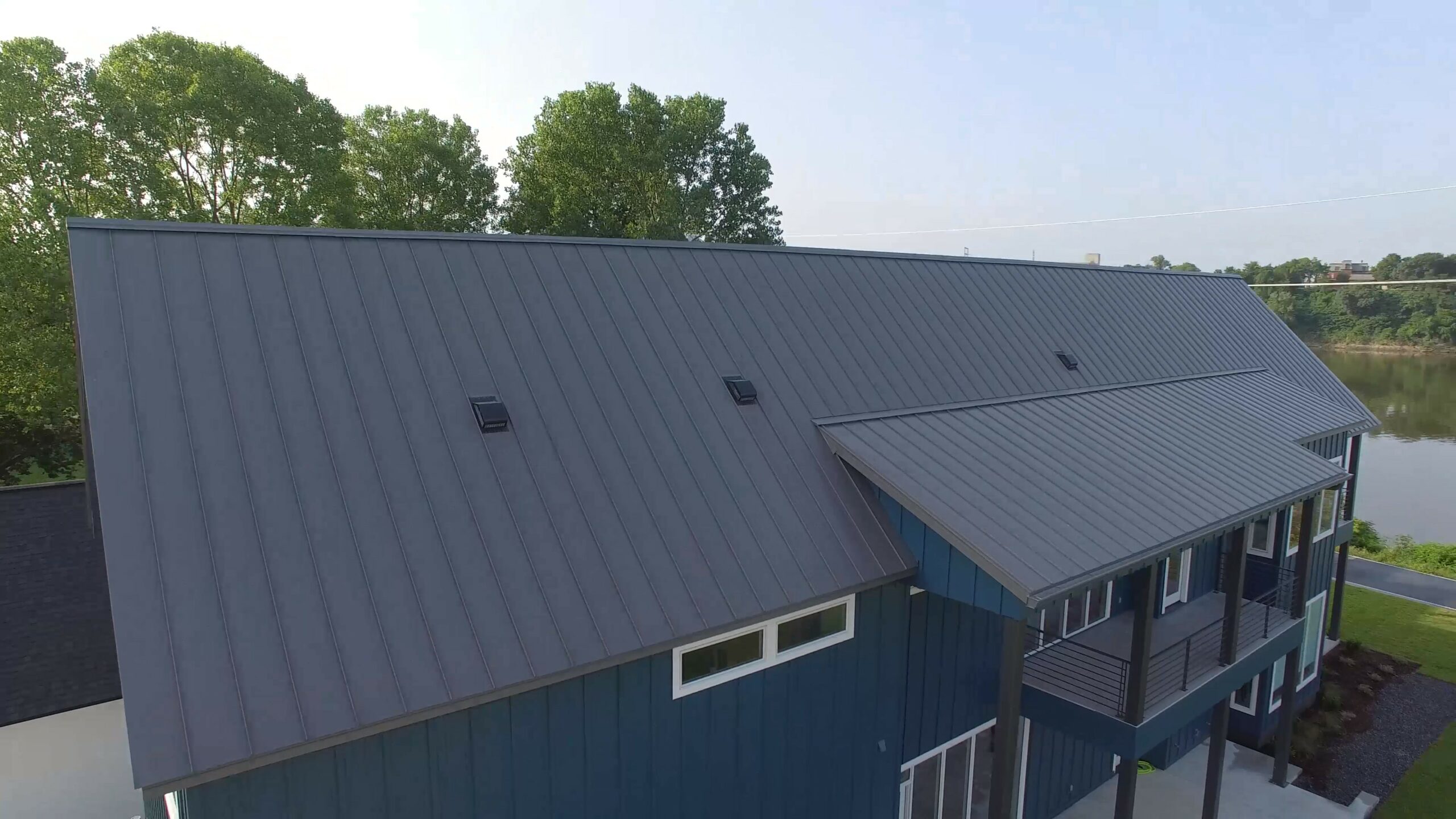 Charcoal is trending in home decor right now, and a modern charcoal roof is a great choice to complement contemporary architectural design.
Ribbed metal roofs offer a unique textured appearance while offering exceptional strength. They're available in various colors to match your preferences and the aesthetics of your property.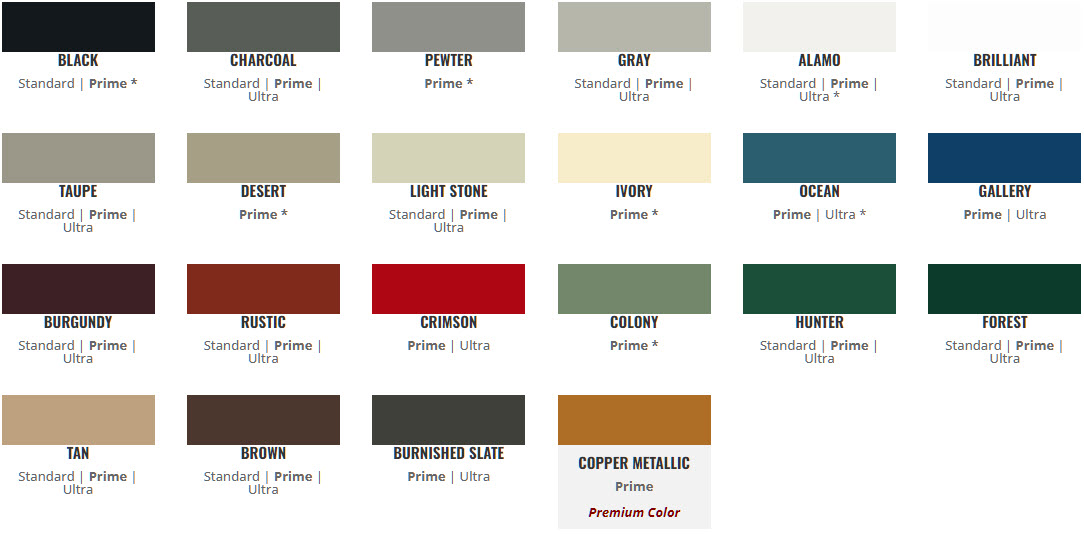 Among the versatile ribbed metal roof color options, you'll find a wide variety of colors– plenty of muted and neutral grays and beiges, along with more saturated statement colors like Crimson, Hunter green, and Gallery blue.
Stone-coated steel roofs are a great option that combine the durability of steel with the aesthetic appeal of more traditional roofing options like tile, wood, or slate. Stone-coated steel roofs are designed to withstand harsh weather conditions– unlike traditional shingle roofs, which are subject to major damage in the event of ice storms or high winds.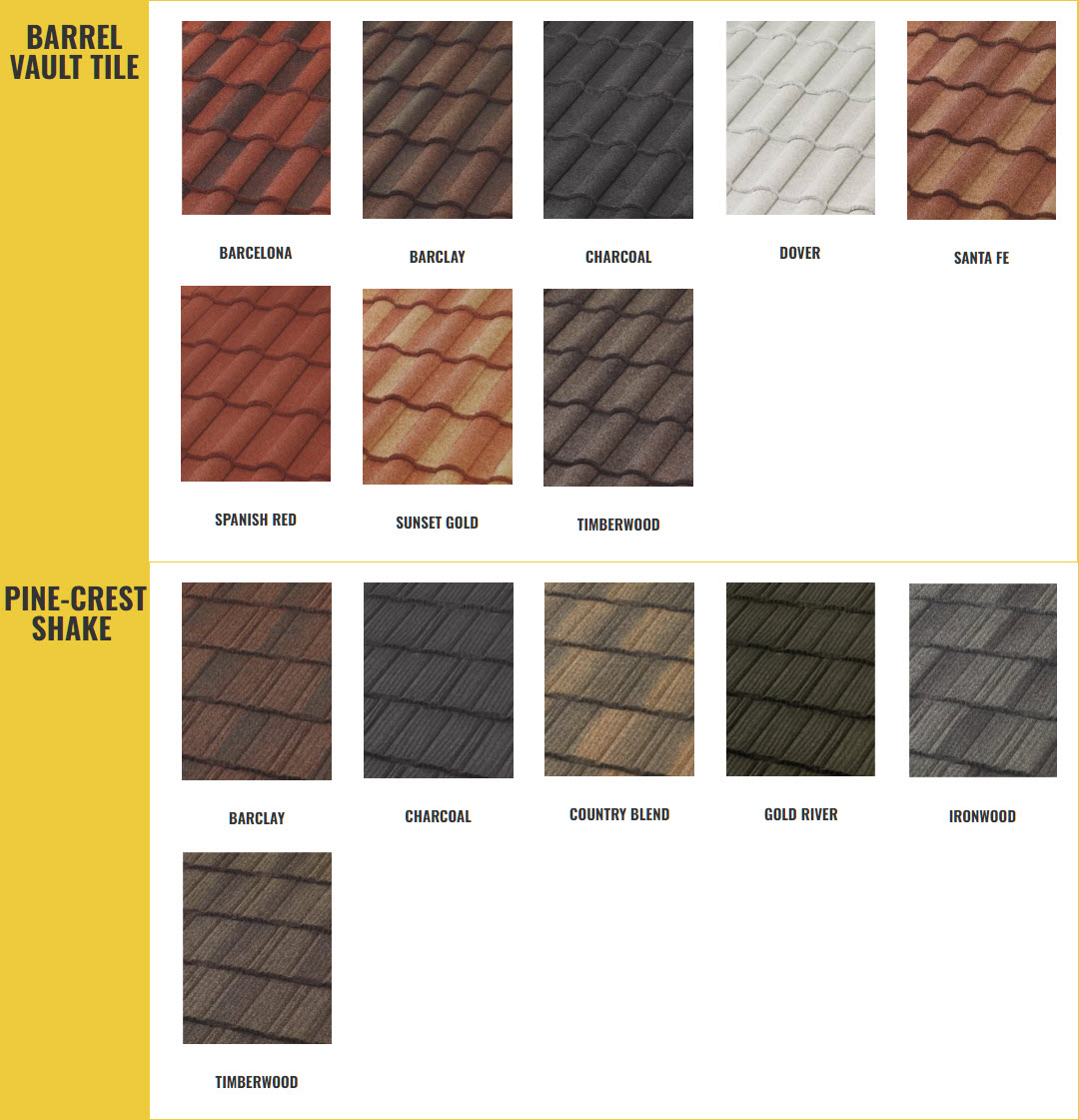 They also come in a variety of styles and colors, allowing homeowners to achieve the look they want while benefiting from the exceptional strength of steel. 
For example, stone-coated steel roofs are available in a style that mimics a traditional cottage shingle, one that mimics barrel vault tiles, and a style that mimics traditional wood shake roofing. Each one of these styles comes in a variety of corresponding colors, ensuring that your stone-coated steel roof is visually indistinguishable from a more traditional roofing material while boasting the benefits of a metal roof.
How can I choose the right color for my metal roof?
When you're considering the color and style you'd like to choose for your metal roof, consider factors like your property's architectural style, natural surroundings, and your personal taste. With the variety of styles and colors available, virtually everyone can enjoy a roof that matches their home's aesthetic and lasts for decades to come.
If you'd like to learn more about the varieties and colors of metal roofs that we offer here at Metal Roof Pros, give us a call today!