Historical preservation is crucial for safeguarding our cultural heritage and maintaining the authenticity of structures from eras gone by. When it comes to preserving historic buildings, choosing the correct roofing material is a must.
While metal roofing might not be the first type you envision when it comes to historical buildings, you should first know that metal roofs have been around since at least the 1700s– they're not new at all!
In fact, they provide a set of unique characteristics and benefits that make them an excellent choice for protecting and preserving historic buildings.
Compatibility with Existing Architecture
The installation process for a metal roof lends itself well to integration with various architectural styles, which makes them a great choice for historical preservation.
No matter whether the existing structure is Victorian, Gothic, Art Deco, or Colonial, a metal roof can be designed to replicate the original roofing materials and structure, while offering enhanced durability, functionality, and energy efficiency.
This compatibility is very important, since it means that the building can aesthetically retain its historic charm and feel while benefiting from modern-day advancements in roofing technology.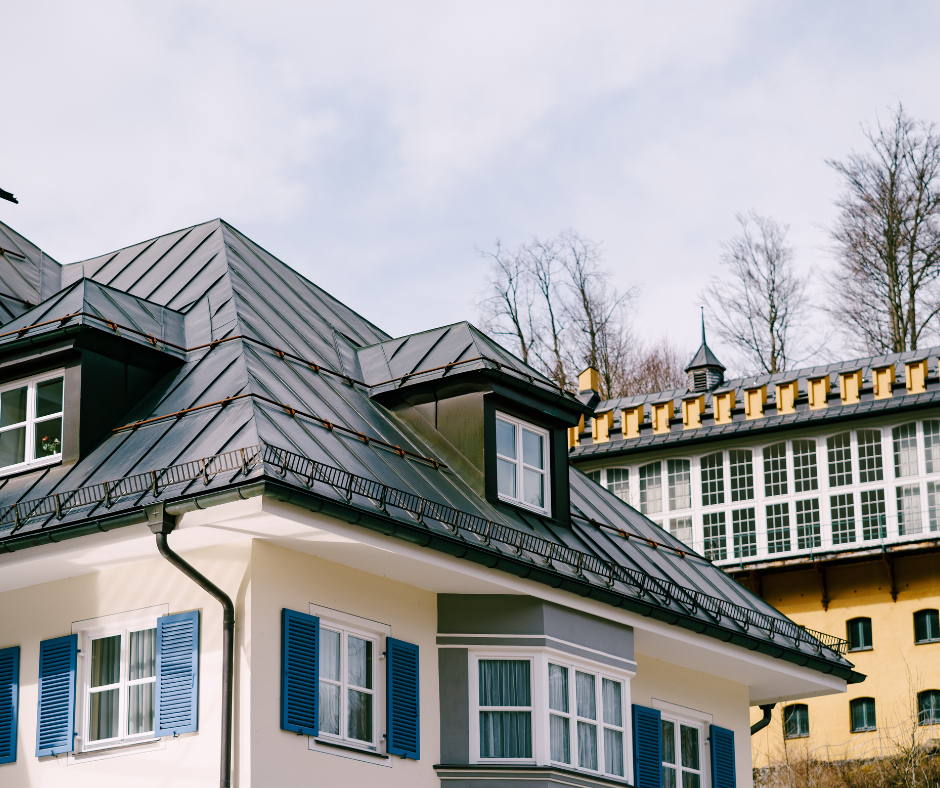 Aesthetics are one of the most important factors of historical preservation– so a roofing system that makes the original structure look dramatically different is out of the picture.
When you picture a metal roof, you might imagine a very specific type of roof that's most frequently seen on commercial buildings. However, there are a lot of metal roofing options available to consumers these days– and many of them are aesthetically indistinguishable from historical styles.
There are plenty of colors and styles available for metal roofs, too– and custom manufacturing to match an exact style or color is also a possibility for some projects to retain visual integrity.
Obviously, the purpose of historical preservation is to give a new lifeline to older structures. That's why ensuring that the roofing materials chosen are going to last for a long time is crucial.
Metal roofs are well-known for their longevity and durability, even in the face of extreme weather conditions. They're resistant to fire, rot, insects, and weathering, providing superior protection against whatever the elements might throw their way.
Historical buildings that have a metal roof can enjoy highly extended lifespans with minimal maintenance– avoiding the need for future costly repairs or replacements for a long time to come.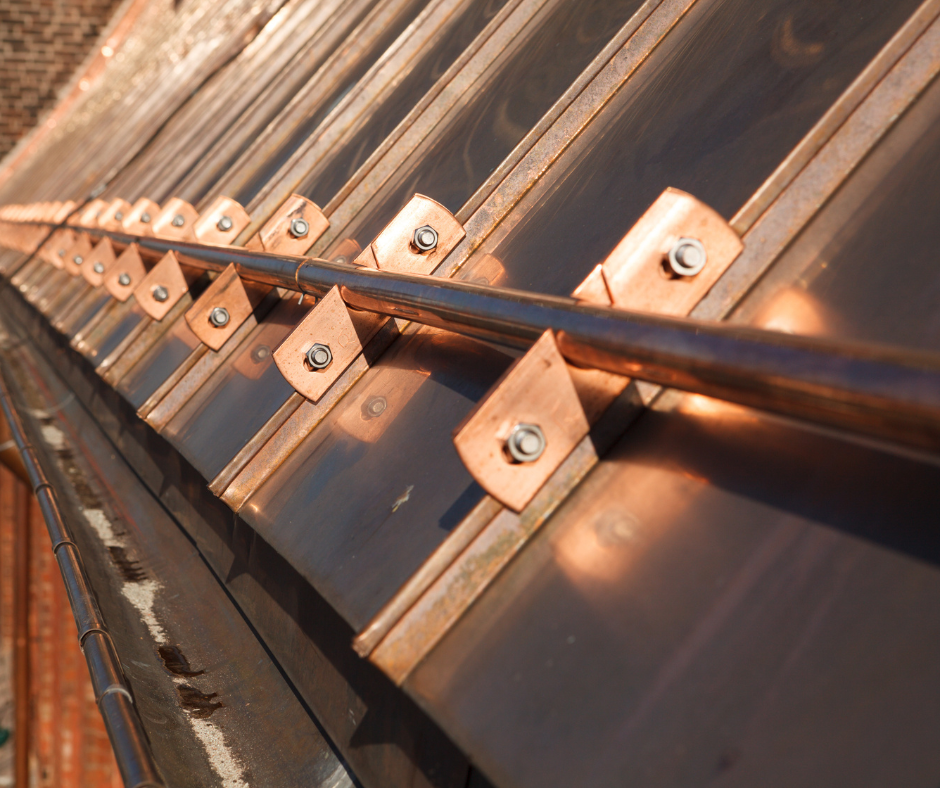 Preserving historical buildings can be an expensive project– especially since historical architectural styles and building materials are often difficult to facilitate or even find today. Custom replacements for parts of a historical building might end up being a major expense!
However, installing a metal roof can ensure that, going forward, the historical building's energy needs will greatly decrease. Because metal roofs are such great insulators, they'll help an older building stay warmer during the winter and cooler during the summer. This is also important because older buildings rarely have modern HVAC systems!
Metal roofs are simply the best possible choice for preserving historical buildings. They're adaptable and customizable to fit any architectural style, and with the wide range of styles and colors available, it's going to be difficult to find a historical building that a metal roof is unable to complement.
If you're in the process of restoring or preserving a historical building, consider the benefits that a metal roof can provide for your project, and give us a call today!