Metal roofing is increasingly popular for residential use because of its durability and energy efficiency. But if you're new to the world of metal roofing, you might have a hard time picturing a metal roof on your home.
Isn't metal roofing strictly for industrial purposes?
While it's true that metal roofing is often used in commercial construction, there are many different types of metal roofs… so the metal roof on an industrial warehouse and the metal roof on your home can look very different!
Residential metal roofing has been around for a long time– potentially dating back to the American Revolutionary War. Throughout the 19th and 20th centuries, metal roofing for homes gained popularity because of its practicality.
Why do people still use shingle roofs?
The primary factor that determines whether someone chooses a shingle roof versus a metal roof: cost.
It's often true that you get what you pay for, and shingle roofs are more affordable up front– but that price cut comes with some caveats. For instance, you need to replace shingle roofing much more frequently than metal. Plus, even a brand-new shingle roof is more susceptible to strong wind and weather conditions than a metal roof.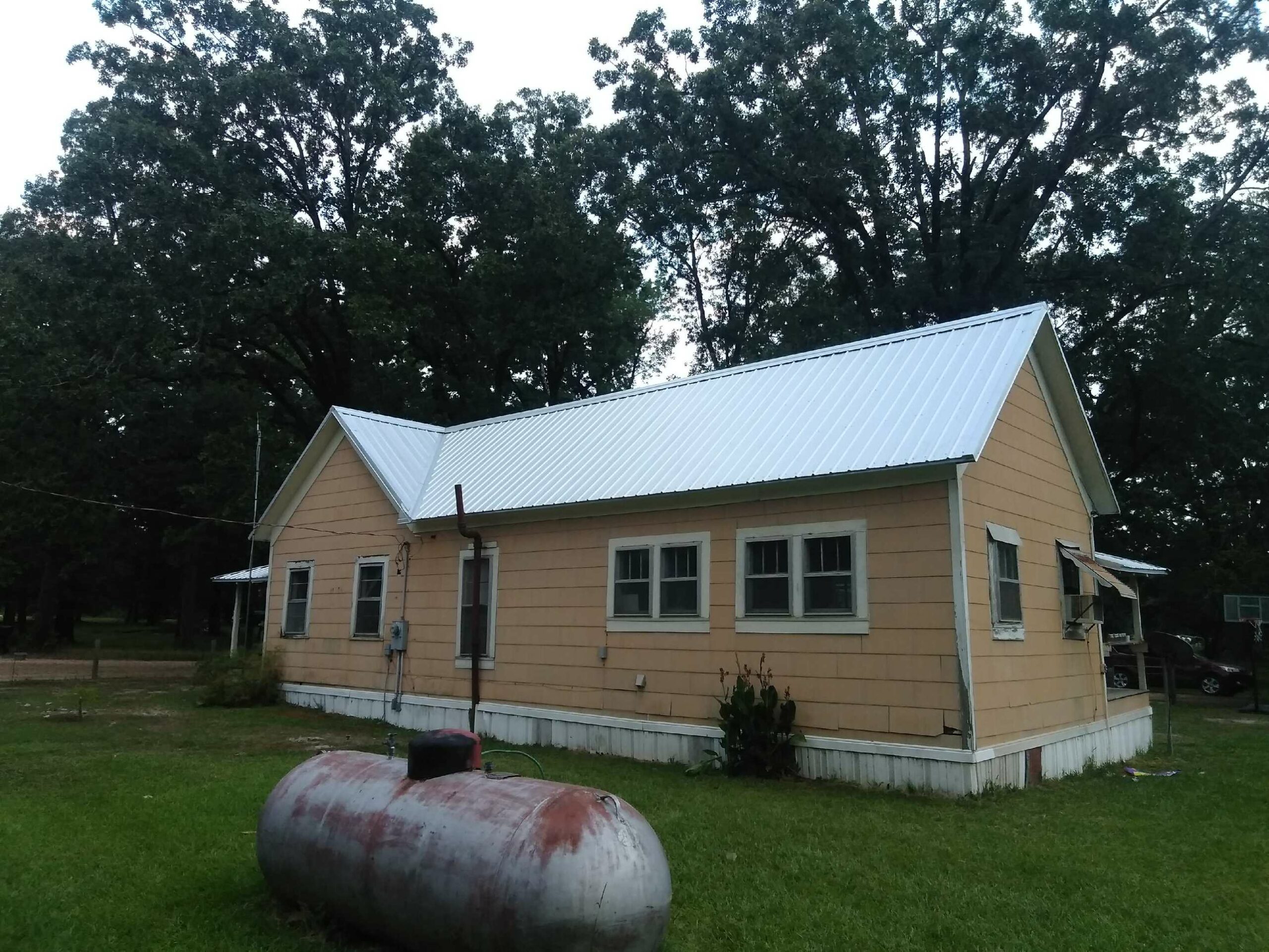 What kind of metal roofing systems are available?
At Metal Roof Pros, we offer a wide variety of options that allow you to customize your roof's look. You'll definitely find something that's perfect for your home!
Max Rib Roofing
Max Rib is a type of metal roofing that's fairly low profile for a subtle look. They look a little different than a standard shingle roof, because they're made from long metal panels with vertical ribs.
Max Rib is lightweight and designed to last a long time, which is why it's one of the very most popular metal roofing options. The way it's manufactured also makes it easily stand up to any weather conditions or damage that it might sustain!
It can easily be installed over your existing shingle roof, and is proven to increase energy efficiency in your home– which means lower energy bills.
We offer Max Rib roofing in 22 colors, so you have plenty of options when it comes to matching your home's exterior.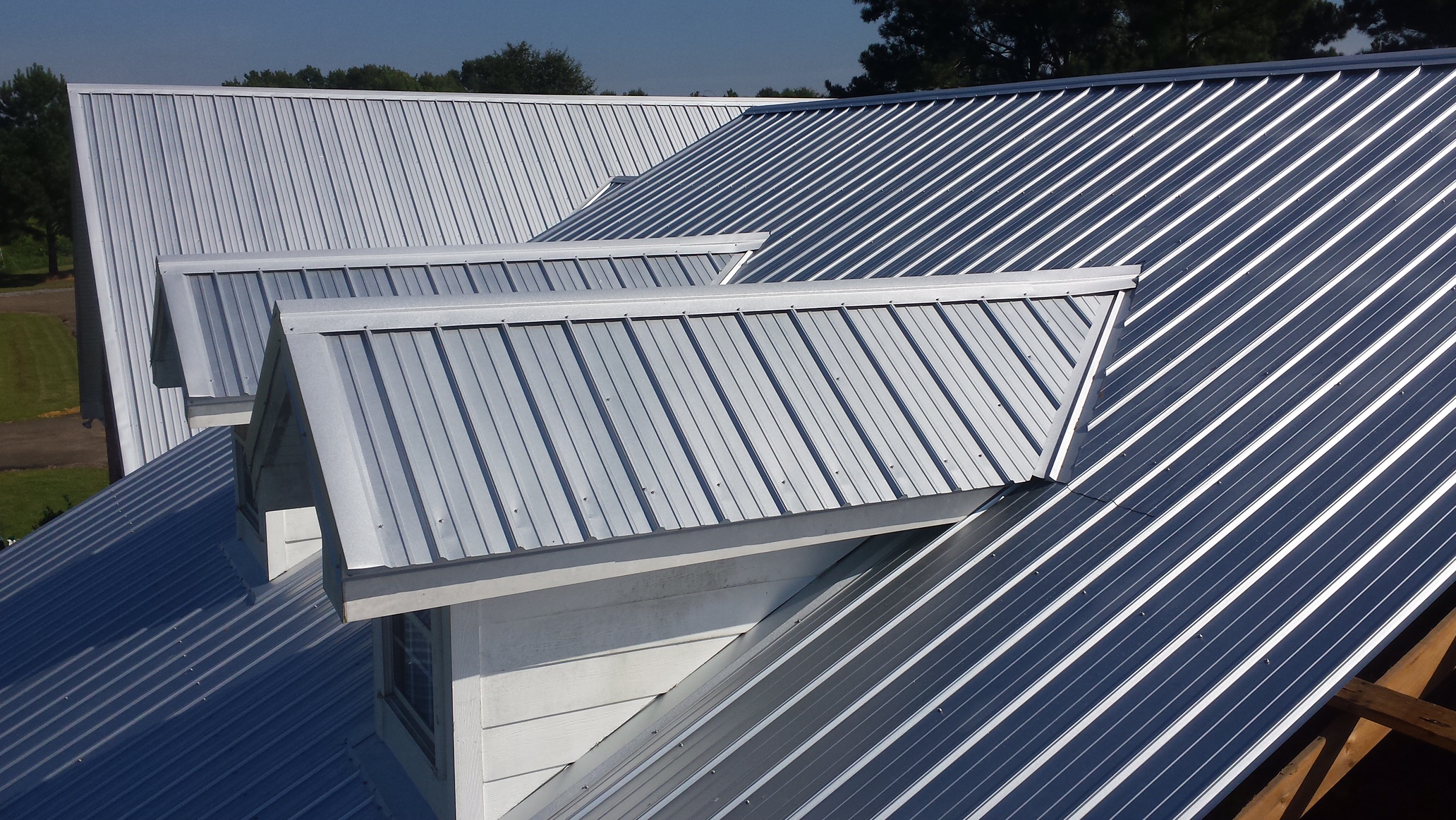 Stone Coated Steel
If you're in love with the visual look of a traditional shingle roof, stone-coated steel roofing is the perfect choice for you. It offers both the energy efficiency and longevity of a metal roof, but the aesthetic of a shingle roof!
A stone-coated steel roof can be virtually indistinguishable from a shingle roof, but you'll certainly notice a difference in your energy bills– and your increased home value.
Plus, stone-coated steel roofing doesn't require any soundproofing.
Depending on the type of metal roof you choose and the existing structure of your home, metal roofs can sometimes be slightly noisier than shingle roofs. That problem is eliminated with stone-coated steel, due to the granulated stone coating.
Stone-coated steel roofing comes in a variety of colors and shapes– you can choose from multiple colors of cottage shingle, barrel vault tile, and pine-crest shake "shingles" to keep your home's aesthetic looking cohesive.
Standing Seam Metal Roofing
Standing seam roofing consists of sharp, clean lines that lend a beautifully modern look to your home.
Just like the other metal roofing systems we offer, standing seam roofing is more durable and resilient than a shingle roof. It also comes in a wide variety of colors and lends itself easily to installation of solar panels!
What kind of metal roofing system is right for me?
No matter what your dream home aesthetic looks like, there's definitely a metal roofing system that's perfect for you. Choosing a metal roof for your home doesn't mean sacrificing the look of your home!
If you'd like to inquire about our metal roofing systems to figure out which one is right for you, drop us a line or give us a call today! We'd love to work with you to keep your home energy-efficient and looking amazing for many, many years to come.